Pope Francis consecrates the bell "Voice of the Unborn"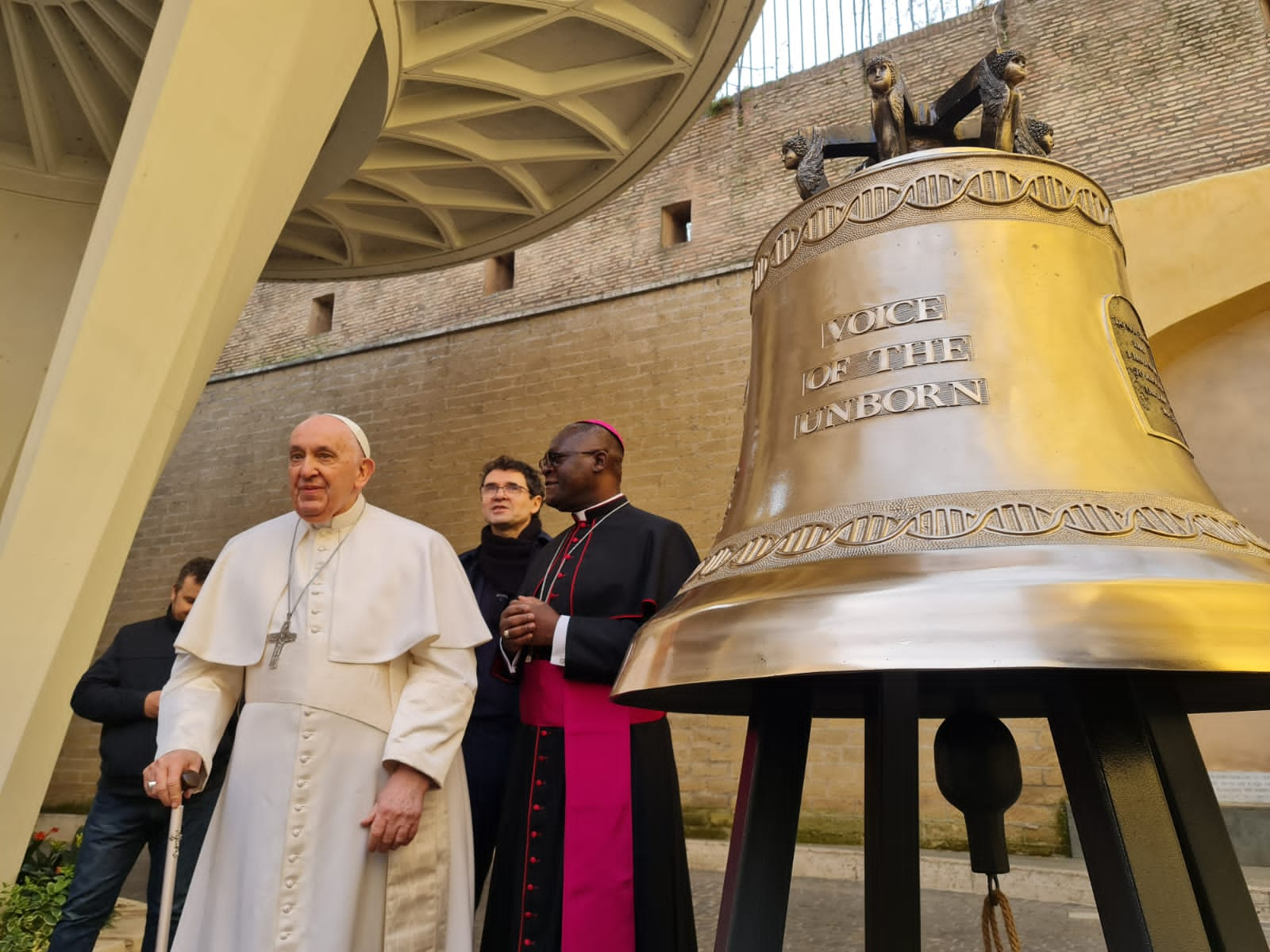 The "Zyciu Tak" Foundation in Rzeszów developed the pro-life project that resulted in the bell "Voice of the Unborn," which Pope Francis blessed. It weighs little over a tonne and was made in Jan Felczyski's factory in Przemyl. Its unique symbolism includes an ultrasound depiction of a developing kid, two cherubs protecting and signifying God's involvement in human development, as well as stone tablets with the Ten Commandments of God. The bell will go to Zambia to ring consciences and demand that unborn children be protected. The fifth commandment, "Thou shall not murder," and the words of Jesus Christ are inscribed on the "Voice of the Unborn" bell.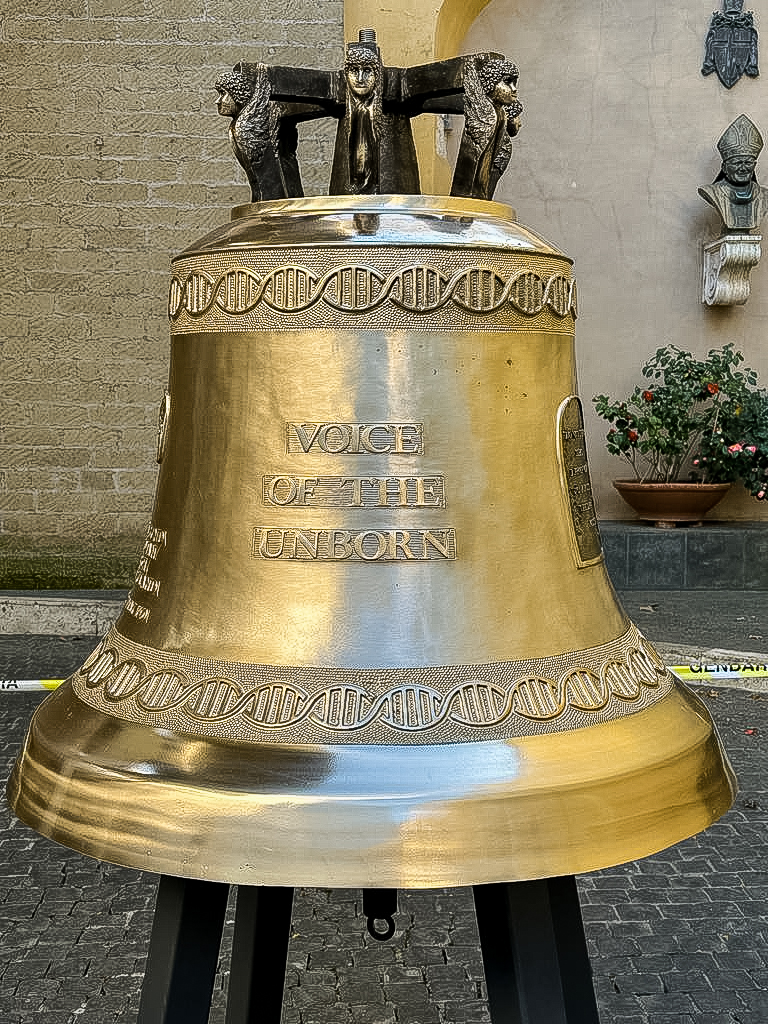 Two XX and XY chromosomes surround it, signifying the parents. The bell will go to Zambia after receiving Pope Francis' blessing and ring there to serve as a reminder to save the lives of the most vulnerable, namely unborn infants. His Grace Most Rev. Dr. Alick Banda Metropolitan Archbishop of Lusaka expressed his thanks to the foundation for deciding to carry out such an effort. He had participated online in the bell's creation process and had now travelled to the Vatican to witness its consecration. Zambia won't be the first nation to have the bell because Ukraine and Ecuador have received similar bells. The following bells, which will be created in the factory in Przemyl to commemorate the unborn lives in Mexico and France, are now being discussed.