Archbishop Gian Luca Perici arrives in Zambia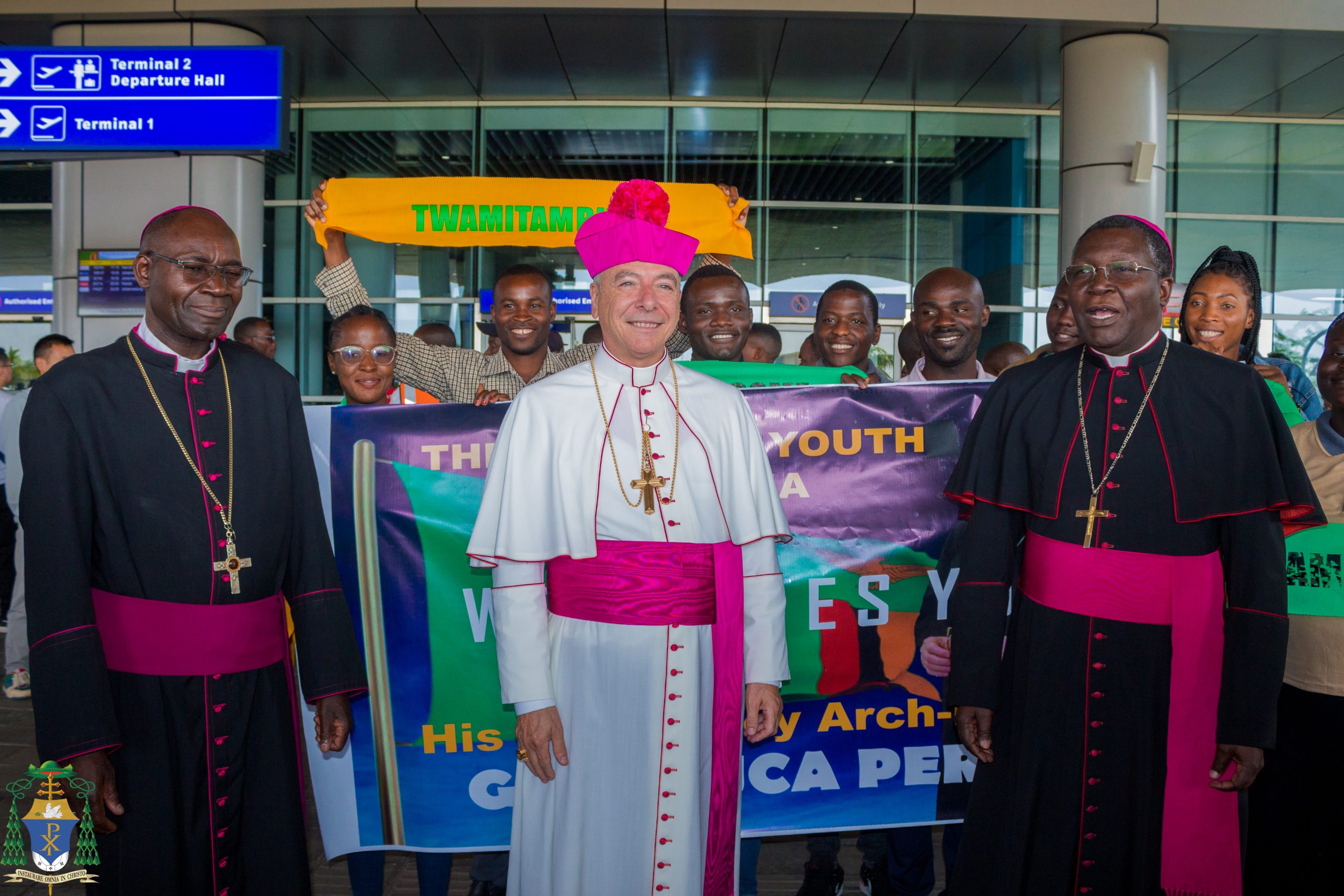 The newly appointed Apostolic Nuncio to Zambia and Malawi Archbishop Gian Luca Perici arrived in Zambia to take up his position.
Archbishop Perici arrived on September, 12, 2023 Tuesday afternoon at around 12:30 CAT at Kenneth Kaunda International Airport.
The President of the Zambia Conference of Catholic Bishops His Grace Ignatius Chama led the faithful to welcome the Nuncio.
Also in attendance was Bishop Clement Mulenga of Kabwe and Archbishop Emeritus Telesphore Mpundu
The Holy Father Pope Francis appointed Gian Luca Perici as the Apostolic Nuncio to Zambia and Malawi on June 5, 2023 .
He replaces Archbishop Gianfranco Gallone who was redeployed to Uruguay in the same capacity at the start of 2023.
Born in 1964, Italy, Archbishop Perici was ordained priest in 1991and holds a Doctorate in Canon Law
His Excellency Archbishop Perici joined the diplomatic service of the Holy See on 1st July, 2001 and has since served in the Apostolic nunciature in Mexico, Haiti, Malta, Angola, Brazil, Sweden, Spain and Portugal.
Pope Paul IV opened the Nunciature in Zambia on 27th October, 1965 with Archbishop Alfredo Poledrini being the first Apostolic Nuncio.
Since 1965 Zambia has had 9 Apostolic Nuncio who also serve as Vatican ambassadors.