Foundation & Establishment
St. Mary's Parish – Mungu has a rich history that traces its roots back to 1975 when it was initially established as an outstation of Holy Saviour Parish under the leadership of Fr. Joseph Paloro, who served as the first Parish Priest for Holy Saviour.
On November 6, 2016, a significant milestone was achieved with the formal establishment of St. Mary's Parish. This historic moment was made possible by the dedication and vision of His Grace Emeritus Archbishop Telephore George Mpundu. The parish was blessed during this auspicious occasion by the then Vicar General, Fr. Oliver Mukunta.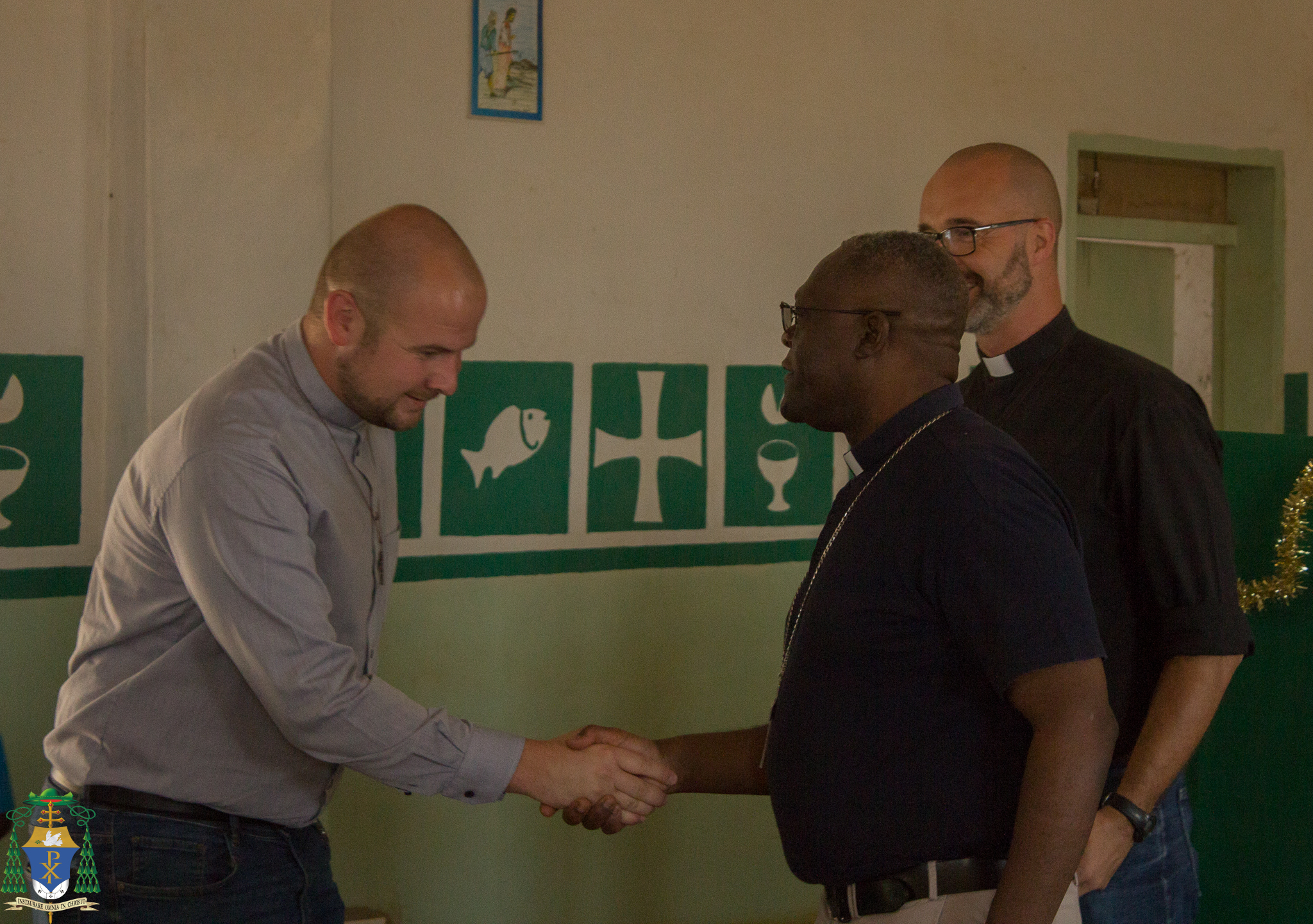 Since its establishment, St. Mary's Parish has been under the steadfast guidance of Fr. Paul Fiacek, who was installed as the parish priest and continues to lead the parish to this day. With a legacy that spans decades and a commitment to spiritual growth and community service, St. Mary's Parish - Mungu remains a beacon of faith and unity for all.
The parish has been blessed with dedicated priests who have undergone priestly ordination, including:

Father Melvin Zingani in 2011, ordained under Holy Saviour.
Father Christopher Malambo Chimuka in 2023, ordained under Mungu

Sisterhood is an integral part of our parish life, with dedicated members such as Sister Margret Shabongo and Sister Chimunya Busiku contributing to our community.

Dedicated Volunteers: The parish has been supported by numerous volunteers who have actively participated in various projects, including Martha, Bateck, Robert, Simon, Mariora, Anna, Lukas, Marian, and Pauline.

Leadership: The parish has had dedicated leaders, including Mr. Felix Moonga (2016-2017), Mr. Michael Chabooka (2018-2020), Mr. Duncan Mubanga (2021-2022), and currently, Mr. Jerry Zingani, who took over in August 2022 and continues to serve.

Outstations: St. Mary's Parish serves a broader community through its seven outstations:
St. Anna Chanyanya
Holy Spirit Chikuni
St. Kizito Kabweza
St. Elizabeth Jeremiah
St. Ignatius Magoba
St. Mary's Deep Island
St. Peter Chanse.

Small Christian Communities (SCCs): The parish thrives with 18 SCCs, fostering a sense of community and spiritual growth.

Catechetical Services: The parish is supported by dedicated individuals, including catechists, catechizers, prayer leaders, Eucharistic ministers, sacristians, marriage animators, and more, all contributing to the spiritual development of our community.

Lay Groups: Various lay groups such as Nazareth, St. Anna, Action Group, Pioneer Lay Group, Legio of Mary, Ludovical, Juffra, Xaverian, and the Charismatic Movement are active within our parish.

Parish Structure: Our parish comprises Men's Council, Women's Council, Youth Council, Teens on the Move, Holy Childhood, and the Charity Committee, all contributing to the holistic growth of our community.

Parish Activities: We have embarked on several initiatives to enhance our parish, including the renovation of the parish priest's house, construction of a chapel house, a garage, a modern ablution block, kitchen renovation, church refurbishment, and fencing. Additionally, we have renovated the water reticulation system, built a new Chigayo house, and renovated the double house, guest rooms, parish priest, and catechist offices. Ongoing projects include the construction of a choir shelter and renovation of the conference room.